Things to do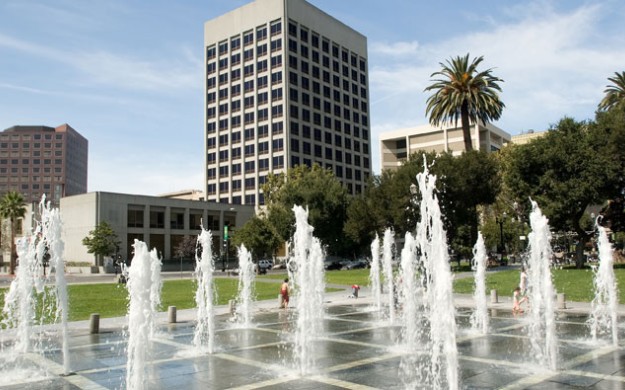 The Menlo Park Inn is in close proximity to some of our favorite Menlo Park attractions and is an ideal home base for day trips to San Francisco, Palo Alto and the surrounding area. Highlights include:
Mountain View Center for the Performing Arts

- 1 mile

500 Castro Street, Mountain ViewHome of TheatreWorks and the Peninsula Youth Theatre, this state-of-the-art downtown performing arts center hosts a variety of programs and performances.

Stanford University

450 Serra Mall, StanfordOne of the most prestigious universities in the world, Stanford's campus spans more than 8,000 acres and comprises seven academic schools, including Engineering, Earth Sciences and Medicine.

Menlo College

1000 El Camino Real, AthertonBusiness is the focus of this private, four-year college founded in 1927. Its Bowman Library is a center for research, study, group work and community events.

Kepler's Bookstore

1010 El Camino RealOne of the country's most celebrated independent bookstores, Kepler's was founded in 1955 and has since become a literary landmark. Books, magazines and top-notch events make this a Menlo Park intellectual hub.

Stanford Research Institute

333 Ravenswood AvenueA non-profit research institute, SRI International is one of the largest contract research centers in the world. SRI performs research and development for clients including government agencies, foundations and businesses.

U.S. Geological Survey Western Regional Offices

345 Middlefield Road, Menlo ParkThe flagship research center for the U.S. Geological Survey in the west, this Menlo Park center is home to extensive research labs for scientists conducting basic and applied science.

Stanford Shopping Center

660 Stanford Shopping Center, Palo AltoThis open-air shopping mall spans 1.4 million square feet and features high-end retailers including Neiman Marcus, Bloomingdale's and Apple.

Sunset Magazine Headquarters and Gardens

80 Willow Road, Menlo ParkThe headquarters of Sunset magazine is perhaps best known for its test kitchens and gardens, which are free and open to the public for self-guided tours. Originally designed by Thomas Church, the gardens bloom year-round.

Allied Arts Guild

75 Arbor Rd., Menlo ParkGardens, shops and artists studios make the Allied Arts Guild a wonderful place to have a light lunch by a beautiful fountain.

California's Great America

4701 Great America Parkway, Santa ClaraEight roller coasters, dozens of rides and live entertainment draw thrill-seekers to this Santa Clara amusement park.

Palo Alto Baylands Nature Preserve

East End of Embarcadero Rd., Palo AltoOne of the largest tracts of undisturbed marshland in the Bay area, this 1,940-acre nature preserve offers 15 miles of bike and walking trails, as well as terrific bird-watching, canoeing and kayaking.