An Intimate Inn in the Hub of High-Tech Innovation
We have enhanced our protocols, completed rigorous training, and are leaning on strategic partnerships with the best of the best to help guide us through it all. These are just a few measures we've taken to show you how much we care, so you can rest easy during your next stay with us. Our certified Clean + Safe hotel is fully compliant with standards put forth by the American Hotel Lodging Association, as well as the guidelines put forth by the Center for Disease Control and Prevention, World Health Organization, and California Department of Public Health.
See Our Protocols
Learn more >
Endless Xtras

Welcome tray in-room featuring freshly baked cookies, fruit, nuts and bottled water.
Freshly Prepared Complimentary Daily Breakfast
Complimentary Wine Hour & Hors D'oeuvres, Monday - Thursday 5pm-7pm
Complimentary Self Parking
Complimentary Wifi
Keurig Coffee Maker with Starbucks Coffee in room
Complimentary Newspapers in Lobby
Complimentary Coffee in Lobby (24 hours)
View All Specials >
Current Specials
It pays to be an early bird. The earlier you book, the more you save. Receive 12%-35% off

Book Now

Leaf your troubles behind at Menlo Park Inn. Stay September through October and enjoy 13% off your stay when you book a minimum of 3 nights.

Book Now
View Archive >
Staff Picks
Pulgas Ridge Preserve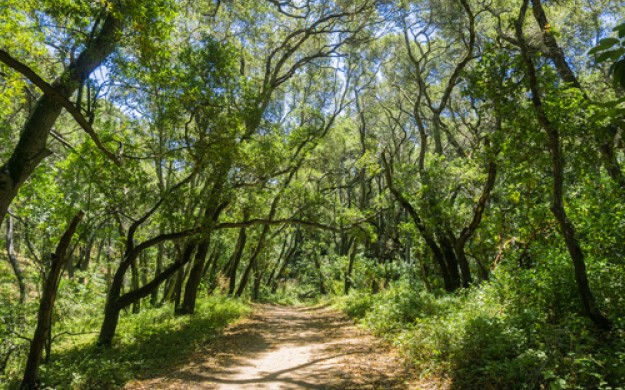 Menlo Park has plenty of options for outdoor enjoyment. Pulgas Ridge Reserve, just 7 miles from Menlo Park Inn, is open on weekdays for safe, socially distanced recreation. We wanted to share some information about this special 366-acre site for future visits.
The open hours of this protected area are from half an hour before official sunrise until half an hour after official sunset. The preserve has six miles of winding trails, some of which offer access to canyons or ridge tops with expansive views towards the bay and surrounding hillsides.
Pulgas Ridge Preserve is home to around 90 native species of trees, shrubs, ferns, and flowering plants. In early spring, the preserve puts on a beautiful display of wildflowers, including Indian warrior, hound's tongue, mule's ears, and milkmaids, along with some pretty lilies. The beautiful gnarled oak trees in the preserve are often covered with soft moss.