Staff Picks
03 Aug, 2020
The Menlo Park Farmers Market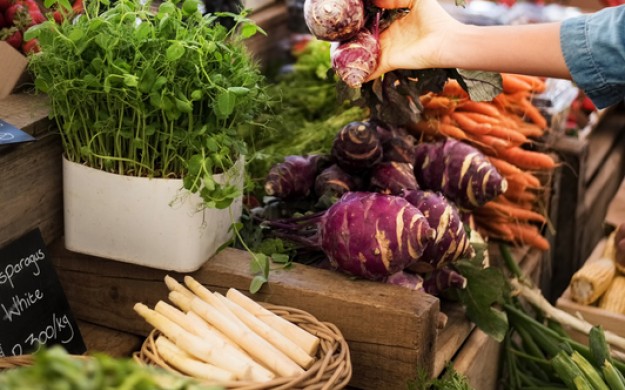 The Menlo Park Farmers Market is a year-round treasure trove of seasonal fruits and vegetables, loved by locals and visitors alike. Located less than five minutes away from our modern Menlo Park hotel, the Farmers Market is held every Sunday from 9:00 am to 1:00 pm and has been going strong for almost 30 years.
Featuring growers from all over the state, each vendor brings their own unique produce to the market. The variety of California-grown offerings includes organic herbs, farm-fresh eggs, flavorful mushrooms, jellies and jams, fresh flowers, olive oil, and more. Look out for sweet corn from the Delta region, heirloom tomatoes from Carmel Valley, and local fish and crab out of Half Moon Bay.
Get a taste of what California's farmers and fishermen have to offer while giving back and feeling good too—the money from the market goes towards helping the local community and the extra produce is distributed to feed the homeless. Now that's something worth shopping for!