Staff Picks
02 Apr, 2020
A History of Menlo Park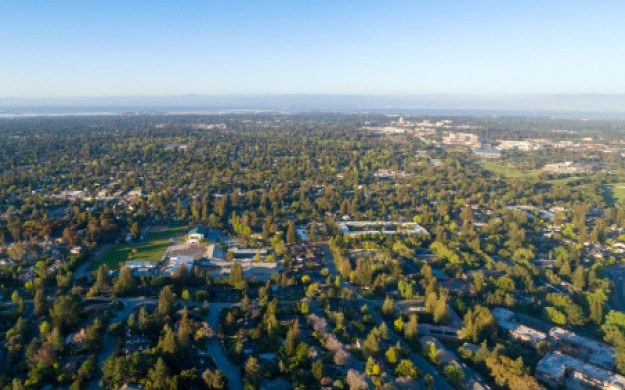 You may already know that Menlo Park is a city on the western shore of San Francisco Bay, in the heart of Silicon Valley. But our beautiful city has its own particular history that is worth reading into.
The Menlo Park area was originally inhabited by Ohlone Indians, who lived a peaceful life with bountiful resources from the bay and the surrounding hills. The area was referred to as El Palo Alto by Spanish explorers in the mid-18th century, and eventually became part of the Rancho de las Pulgas, a Mexican land grant established in 1800.
The city of Menlo Park was officially founded in 1854 by Dennis J. Oliver and D.C. McGlynn, Irishmen who named the city for Menlough in County Galway, Ireland. At this time, it was a village for railroad and real estate workers who were populating the western United States.
During World War I, the population grew as US Army engineers occupied the downtown area and trained thousands of soldiers. During World War II, a hospital was built to provide services for injured soldiers from the Pacific.
After the war, Menlo Park developed as a residential community with an office-building boom, and later became the publishing capital that it is today.